<![if !vml]>

<![endif]>
<![if !vml]>

<![endif]>
WELKOM ACCOMMODATIE EXTREMADURA Te KOOP BESCHIKBAARHEID CONTACT LINKS
La Tierra Verde
<![if !vml]>

<![endif]> <![if !vml]>

<![endif]>
<![if !vml]>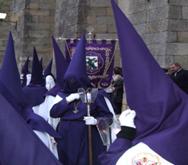 <![endif]><![if !vml]>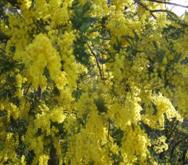 <![endif]><![if !vml]>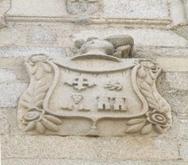 <![endif]><![if !vml]>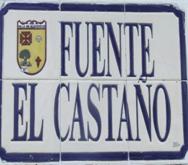 <![endif]>
Finca te koop:
TE KOOP , UNIEKE KANS (English version below)
Een traditionele rustieke boerderij met een prachtig uitzicht. Het landgoed bevat ruim 5 hectare grond. Zeer centraal gelegen in het hart van de Extremadura, Alcuéscar ( tussen Cáceres en Mérida ) één van de prachtigste gebieden die Europa te bieden heeft. Een unieke kans om een casa rural, camping of camperplaats te runnen. Ook mogelijkheden voor om een manege of kleinschalige bedrijf.
Het hoofdgebouw bestaat uit 3-(4) slaapkamers, een rustieke keuken en een grote woonkamer volledig ingericht. Met privé tuin/terras. Klaar voor verhuur of privé bewoning. Aansluitend een extra living momenteel in gebruik als receptie.
Er zijn twee afzonderlijke casitas, een 2 persoons en een 4 persoons, beide met privé terras, klaar voor verhuur, volledig ingericht met ruime accommodatie voor vakantieverblijven.
Aan de achterzijde van het pand is er een groot terras met zwembad met filtersysteem. Het terras biedt een prachtig uitzicht over de vallei.
Diverse (Pelgrim)wandelroutes lopen direct langs de boerderij. Bos op enkele meters afstand.
Er is een prachtig aangelegde centrale midden tuin. Er zijn veel jonge bomen aangeplant op de finca en 20 stuks vijgenbomen. Diverse irrigatiesystemen.
Er is een stallencomplex met 9 paardenboxen en een zadelkamer. In het stallencomplex is momenteel een gemeenschappelijke ruimte gerealiseerd en een werkplaats.
Ook zijn er drie kleindieren stallen en een kippenverblijf.
Aan het stallencomplex zijn nog 2 ruimtes gekoppeld met legio mogelijkheden bv voor extra accommodatie, sauna, werkplaats.
Er is een permissie aanwezig om oa paarden, ezels, schapen, geiten en kippen te houden de zg Cartilla de Ganado.
Er zijn 6 camperplaatsen gerealiseerd met afzonderlijke elektriciteit voorziening met afzonderlijke kWh meters. Er is plunch pool aanwezig en douche en toilet faciliteiten, alsmede een afwasplaats en gemeenschappelijke ontmoetingsruimte.
De finca profiteert van onbeperkt bronwater voor drinkwater en water voor irrigatie, zelfs in de droge zomermaanden. Er is een vol automatisch waterleiding systeem over de hele finca.
De finca is op het elektriciteitsnetwerk aangesloten, telefoonlijn/internet aanwezig.
Cedula urbanistica is door de gemeente afgegeven en daardoor is het mogelijk om bv een toeristische activiteit te beginnen, een windmolen te plaatsen.
De koop bevat oa het volgende: woningen en stallen zijn volledig ingericht met ruime voorraad extra meubilair, serviesgoed, bedlinnen, handdoeken, spare-parts, etc.
Voor onderhoud van de boerderij en het land: Trekker met eg, frees, bak, wagen, grasmaaier. Bedrijfswagen. Bouwmaterialen. Openhaardhout.
Overname 6 domeinnamen.
Het geheel wordt gebruiksklaar opgeleverd.
Dit unieke object heeft het potentieel om inkomsten te genereren in een populair toeristisch gebied, dmv accommodatie, manege. klein bedrijf of alle drie!
Vraagprijs € 399.000,--
Serieuze reacties kunt u sturen naar finca-for-sale@latierraverde.nl
FOR SALE, UNIQUE OPPORTUNITY
A traditional rustic farmhouse with a beautiful view. The estate contains more than 5 hectares of land. Very centrally located in the heart of the Extremadura, Alcuéscar ( between Cáceres and Mériida ) one of the most beautiful areas that Europe has to offer. A unique opportunity to run a casa rural, camping or camper site. Also opportunities for a horse riding school or other small-scale businesses.
The main house consists of 3- (4) bedrooms, a rustic kitchen and a large living room fully furnished. With private garden / terrace. Ready for rental or private residence. An extra living room currently used as a reception area.
There are two separate casitas, 2 persons and 4 persons self contained apartments, both with private terrace, ready for rental, fully furnished with spacious accommodation for vacation rentals.
There is a large terrace with swimming pool with filter system. The terrace offers a beautiful view over the valley.
Various walking routes (a.o.Pilgrim routes: Camino de Santiago, Camino de Guadalupe) run directly past the farm. There is a forest that starts a few meters away.
There is a beautifully landscaped center garden between the houses. On the finca there are many young trees planted and 20 fig trees in production. For the young trees and gardens there are various irrigation systems installed.
There is a stable complex with 9 horse boxes and a tack room. A communal space and a workshop have now been realized in the stable complex.
There are also three small animal stables and a hen house.
There are 2 more buildings linked to the stable complex with countless possibilities, eg for extra accommodation, sauna, workshop, storage etc.
There is a permission present to keep horses, donkeys, sheep, goats and chickens, the so-called Cartilla de Ganado.
There are 6 camper pitches realized with electricity supply with separate kWh meters. There is a plunge pool and shower and toilet facilities on the camper site area, as well as a dish washing area and communal room (cantina).
The finca benefits from unlimited spring water from a deep well for drinking water and water for irrigation, producing ample water year round. There is a fully automatic water system throughout the entire finca. Additional there is a watering hole and a traditional well for livestock and agricultural activities.
The finca is connected to the electricity network, and there is a telephone line / internet available.
In 2015 a Cedula Urbanistica has been issued by the municipality and therefore it is possible to start eg a tourist activity, to install a windmill, or other small businesses.
The sale includes the following: houses and stables are fully furnished with ample stock of extra furniture, crockery, bed linen, towels, spare parts, etc.
For maintenance of the farm and the land: Tractor with harrow, cutter, carrier, wagon, lawn mower. Commercial vehicle. Construction materials. Fire wood.
Acquisition of 6 domain names.
The whole is delivered ready for use.
This unique property has the potential to generate income in a popular tourist area, through accommodation, riding stables. small business or all three!
Price: 399,000.--
Serious reactions please contact us at : finca-for-sale@latierraverde.nl